It has never been this easy! Get your zzzz's in and wake up with refreshed skin with the newest product by IMAGE Skincare: the Ageless Total Overnight Retinol Masque. Formulated with water bank technology, this mask releases hydration to skin continuously while you sleep so you can wake up with sparkling, radiant clean skin.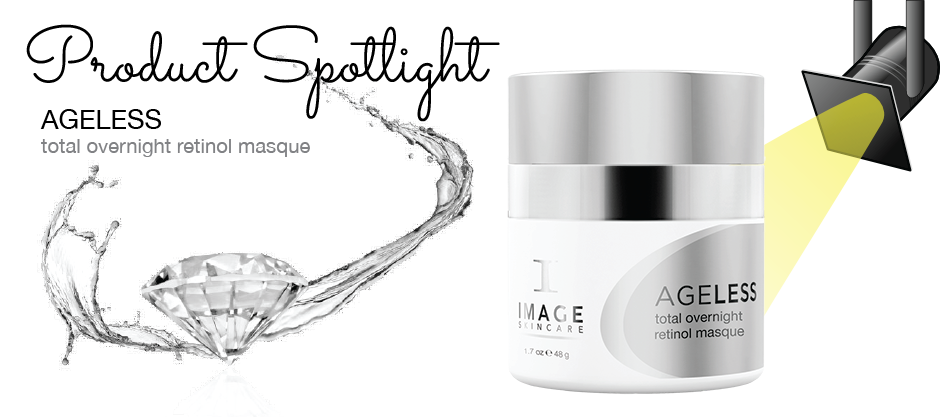 Reveal new radiance with this concentrated overnight retinol masque, formulated with water bank technology to continually release hydration and lock in nutrients for the ultimate beauty sleep. Paraben free.
Normal, aging, pigmented skin types.
The advanced infusion of triple action time-released retinol technology helps to increase firmness, reduce the appearance of fine lines and wrinkles and improve skin imperfections.
Apply masque in a thin, even layer to freshly cleansed skin 2-3 times per week. Leave on overnight and cleanse skin with tepid water the following morning.
Improve the look of your skin while you sleep!
20% OFF The Ageless Total Overnight Retinol Masque through April!
IMAGE's skincare Ageless Total Overnight Retinol Masque targets pigmentation, wrinkles, and fine lines. Look radiant in just a few applications!